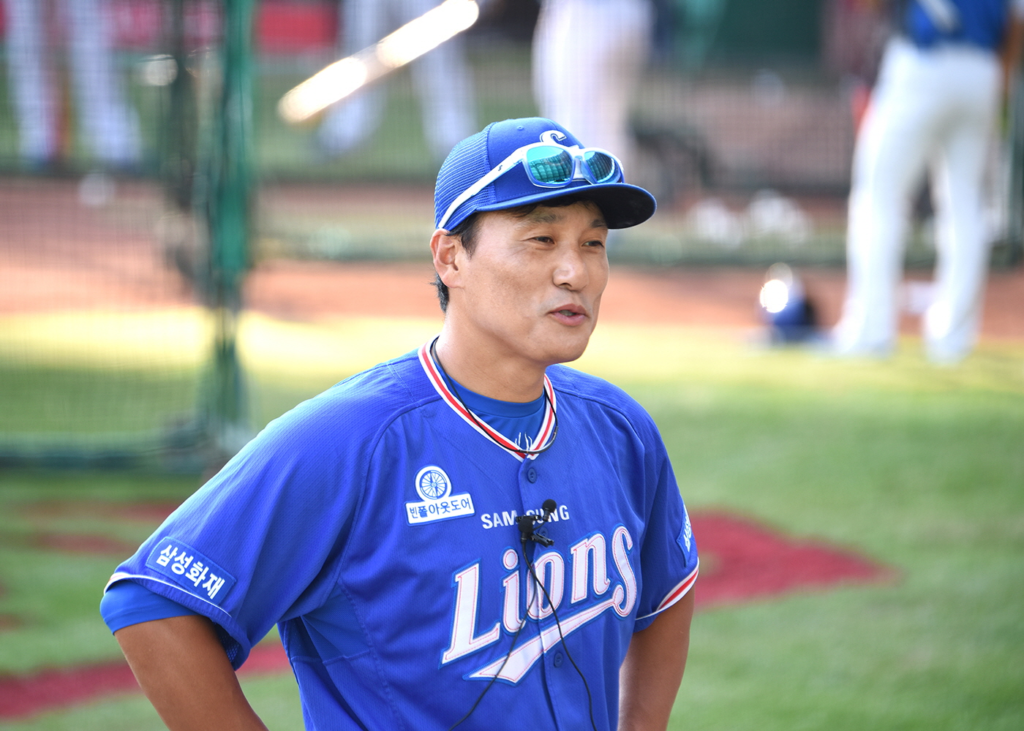 After finishing ninth and out of the top five last season, the Korean baseball team Doosan finished the first half of the season with nine straight wins and a third-place finish.
At the center of it all is Lee Seung-yeop, a rookie manager with a national batting title.
Reporter Heo Sol-ji caught up with Lee halfway through his first season as a manager.
One man stands between first and second base in "nongun fashion," with stockings down to his knees and a glove.
This is Doosan manager Lee Seung-yeop, a rookie manager who stays by his players' side during off-season training.
[Lee Seung-yeop/Doosan manager: "Actually, I've been struggling since April, but it's good to win baseball after all."]
The first four months of the national hitter's managerial career were not easy.
He didn't shy away from harsh protests, gave instructions with a serious expression, and occasionally responded to heart gestures.
Despite his busy schedule, the most he said to the 메이저사이트 players was this!
[Coach Lee Seung-yeop/Dusan: "If the team's batting wasn't good, I'd say, 'Hit it today.' If you can't hit it today, 'Let's hit it tomorrow!'"]
This 'positive leadership' revived the cohesion of the batting lineup centered on Yang Seok-hwan and Yang Ji, and led to a nine-game winning streak in July.
The first half report card is 3rd place, but what about the managerial report card that Lee Seung-yup gives himself?
[Coach Lee Seung-yup/Dusan: "In terms of points, can I give myself 50 points? There are some matches that I lost due to my mistakes, so I'm reflecting on them, and I'll make up the remaining 50 points in the second half."]
Starting with the second half of the series against KIA, the team's second-best winning percentage in July after Doosan, manager Lee Seung-yeop puts his determination into five words.
["(How is the manager?) Great. (Player vs. manager?) I like the players. (Doosan's strength?) Strong teamwork. (This season's goal?) Korean Series!"]